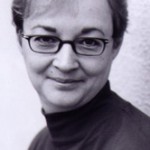 Laurel Smith (Producer, Director)
Laurel is a theatre director, playwright, producer and performer with an MA in Drama from the University of Toronto's Graduate Centre for the Study of Drama, an MBA in Arts and Media Administration from York University (Dean's List), a degree in music and opera performance from Wilfrid Laurier University, and theatre training at the Banff School of Fine Arts and the Drama Studio in London, England. Laurel has adjudicated for the ACT-CO festival, the Mississauga Arts Awards and the Meadowvale Music Theatre Awards. She has taught at Brock University, and has facilitated many theatre training workshops.As a playwright, she recently had a staged reading of her new work, The Crush of Beauty in the 2006 Summerworks Festival.Laurel has received an OAC Theatre Creators' Reserve Grant from Nightwood Theatre to develop a new play, Syndrome, about the effects of Gulf War Syndrome on three women's lives.Her TYA play, The Reluctant Dragon is also currently in development, with an Ontario tour planned. In the spring of 2007, Laurel was dramaturge on Theatre Direct's new play festival, Seedlings, through a PTTP grant from Theatre Ontario.Favourite directing credits include:The Mikado, Pirates of Penzance, The Gondoliers – Clarkson Music Theatre, The Wager – Lost Carnival Productions, Wrong Turn at Lungfish, Little Shop of Horrors – Gryphon Theatre, Fireweeds:Women of the Yukon – Burning Passions Theatre. In addition, Laurel was Producer of Modern Times Stage Company for four years.Currently, Laurel is Artistic Producer of Burning Passions Theatre. Laurel will be producing David Copelin's play, Bella Donna (recipient of the 2005 Fringe New Play Award) in the spring of 2008. Next season Laurel has been selected as one of two participants in the Shaw Festival's Directors' Project.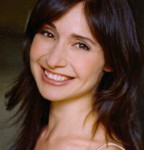 Tracy Michailidis (Vivie Warren)
Tracy's recent credits include: Apple (Prairie Theatre Exchange), The Mikado (Weston Playhouse), Songs for a New World (Colour and Light Productions), and Lost In Yonkers (Theatre Northwest).Other credits include: Stratford Festival (Fiddler on The Roof, Fellini Radio Plays), Shaw Festival (Mystery of Edwin Drood), The Charlottetown Festival (Anne of Green Gables and Emily), Atlantic Theatre Festival (Three Sisters and Into The Woods), Globe Theatre (The Secret Garden), Magnus Theatre (Proof, Collected Stories and Mary's Wedding), Disney's Beauty and The Beast (Broadway), and The Grand Theatre (Wizard Of Oz). Tracy is a proud graduate of Queen's University.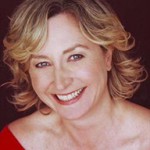 Catherine McNally (Mrs. Kitty Warren)
Catherine is very excited, finally, to do Shaw. Other credits include A Christmas Carol (for three seasons, Geva Theatre, NY), Shakespeare's Master of Play (Globe Theatre UK), in Toronto, Rope Enough (Buddies), Hunger Striking (Theatre Passe Muraille), Life Sentences (Factory Theatre), End of Dancing (Shaw Festival), Jewel (Summerworks, Theatre Aquarius, National Tour), The Orphan Muses (Dora Award nominee, Topological Theatre), many Shakespeare in the Rough productions. Catherine is a recipient of The Christopher Plummer Fellowship Award, Tyrone Guthrie Award and is an international fellow of Shakespeare's Globe in London England. Select film and television credits include The Gathering, The Company, Roxanna, Kojak, Love, Sex and Eating the Bones, Get a Clue, Killing Me Softly, Odyssey 5, Earth: Final Contact, Have Mercy with three films premiering at TIFF. Catherine was one of 16 directors chosen to attend the International Directors Masterclass in Ottawa. She will be directing Trojan Women and Lysistrata for Theatre Erindale, University of Toronto this winter.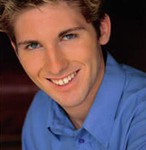 Bryce Alexander (Frank Gardner)
This is Bryce's debut with Burning Passions Theatre and the Toronto Fringe Festival, and he is excited to be a part of Mrs. Warren's Profession. Other favourite credits include Dan in Joseph and the Amazing Technicolor Dreamcoat (Fallen Rock Productions), Ensemble in the Canadian premier of Reefer Madness (Hart House Theatre), The King in Once Upon a Mattress (University Players), Malcom in Bedroom Farce (University Players), and Verezzi in Zastorzzi (Vagabond Theatre). He thanks everyone involved with the show for the amazing experience and opportunity. He would also thank his family and friends for their unending support and faith.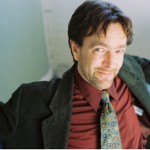 Jeffrey Aarles (Praed)
Jeffrey Aarles is an actor, writer and sometimes small filmmaker, recently returned to Toronto. He appeared on stage most recently as Judge Pearson in The Trial of Ebenezer Scrooge (Theatre & Co, Kitchener). Favourite roles include Churchill in Canoe Lake, Shelley in Bloody Poetry, and Harpagon in The Miser.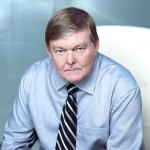 Daryl Taylor (Sir George Crofts)
Daryl trained at Toronto's Studio Lab Theatre and London's Central School of Speech and Drama. He has performed in his native Australia and England, as well as Canada. He recently appeared as Mr Hardcastle in an Alumnae Theatre production of She Stoops to Conquer and as The Warden in a Hart House production of A Clockwork Orange.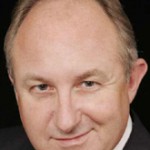 Michael C. Newsome (Rev. Sam Gardner)
Michael, who has acted from an early age, made his professional London debut when he was 19. During his subsequent business career he continued to act and in 1994 he won the Best Supporting Actor award in the inaugural year of the Music Theatre Mississauga Awards. Michael returned to acting professionally in 2002. Michael played the lead in a Gemini Award winning episode of F2:Forensic Factor for the Discovery Channel, and can be seen in two episodes in the current season of ReGenesis. He can also be heard as the voice of the BBC in the CBC mini-series Above and Beyond. In 2006 films in which Michael played principal roles were screened in several festivals including the Toronto International Film Festival.
Alexa Carroll (Stage Manager)
Alexa is thrilled to be part of this project. Recent work includes The Drawer Boy for the Georgian Theatre Festival as well as How to Get Rid of a Monster and Radio Daze for Smile Theatre. Other credits include the hit Fringe Festival production of Bella Donna, Femme Fatale's production of The Dizzy and Dale Chronicles, Lysistrata for Cotton Robes Productions, Mermaid Theatre's Moons and Mermaids and When Dinosaurs Dine By Moonlight, DDT's Helen for the Summerworks festival, The Sea for Actors Repertory Company, Desdemona A Play About A Handkerchief for Portrait Productions, Assemblywomen for Elysion Productions, The Chairs for Modern Times Stage Company and Aristophanes' Clouds.